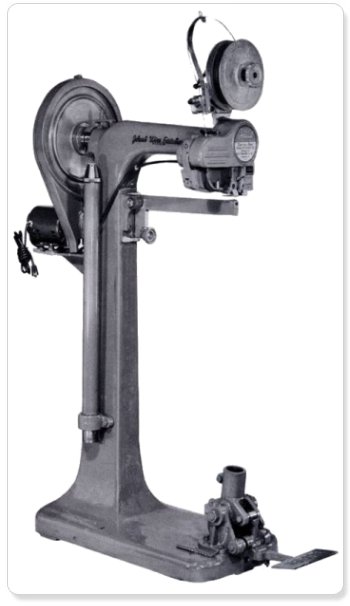 Straight Arm & Post Stitching Machine
Versatile: That's the word to describe this machine in plants where both types of stitching operations, Straight Arm and Post, are used. The Post or Arm can be stored on frame when one or the other is in operation. Use it as an Arm Stitcher to staple the seams and corners of boxes, like telescope boxes. Or use it as a Post Stitcher to staple for the bottom of boxes.
Specifications: We take pride in how our machines are built. And like all our machines the Arm/Post Stitcher is built to last a long time and with rigid specificity. Equipped with a 1/3 hp, 115V 60 cycle 1ph motor with overload protection and a push start stop switch. Other models available.