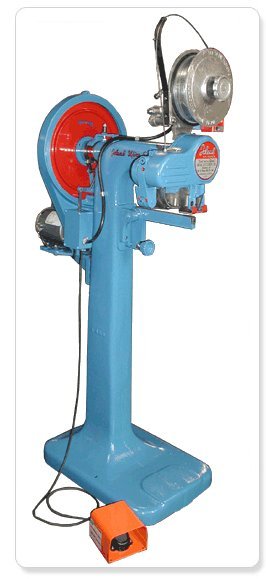 Arm Box Stitching Machine
Seams and Corners: The Arm Box Stitcher helps bring together the seams and corners of boxes the way other products like glue can't. Things like pallet covers, telescope boxes, flat work and so much more. No need to worry about whether the edge of the box will come undone by weak adhesive when you can seal it with trusty steel.
Specifications: Straight Arm Machines are made in 1-1/4-inch crown 1-3/8-inch crown models; as well as various other size crown & wire sizes. All equipped with 10-pound wire coil. 1/3 hp 115V 60 cycle 1ph motor with overload protection, a push button start-stop switch and an electric trip. Special machine heights can be made to order with variable speed also available.